Since I didn't see one of these here for editing your profile and I learned on another site, here goes for those that do not know:
Posting Pics in Threads
If you don't have a host for your pictures, you will need one. I use photobucket because it is free and has lots of features.
Here's how once you set up your account:
STEP 1 upload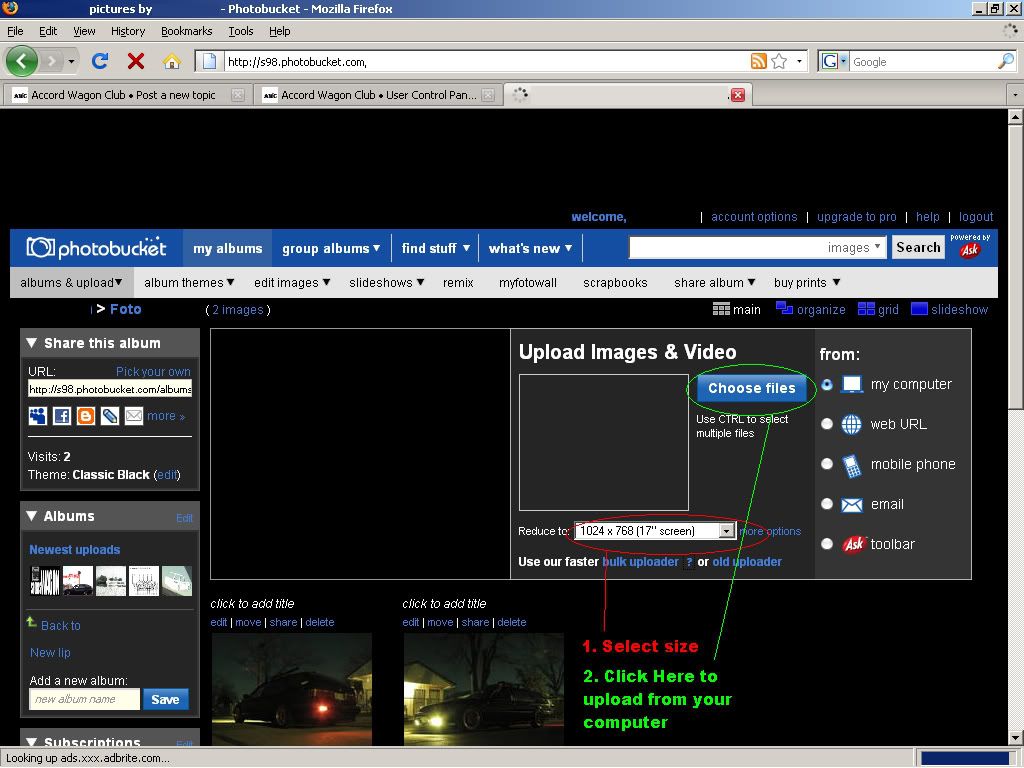 Choose photo in Dialog box.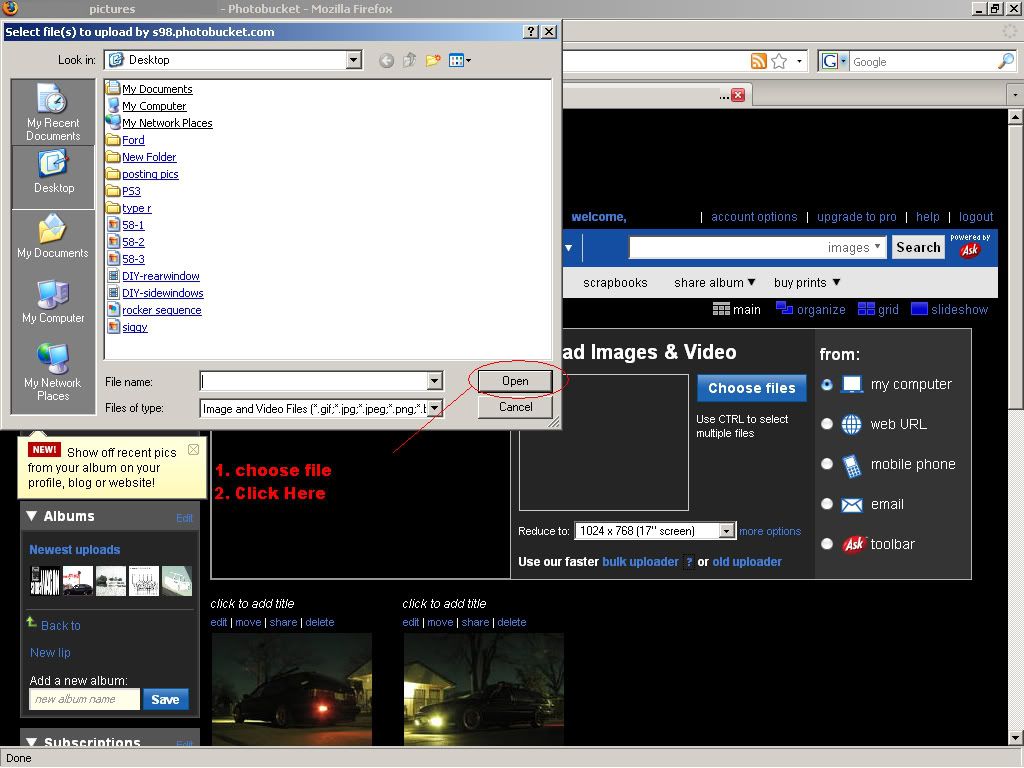 STEP 2
You are now ready to post pics.
Select your pic.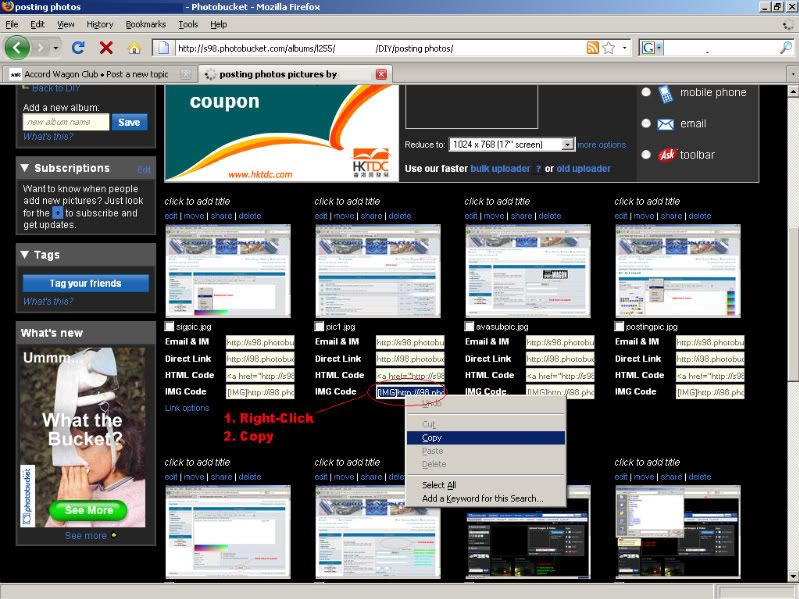 STEP 3
To post pic in Thread.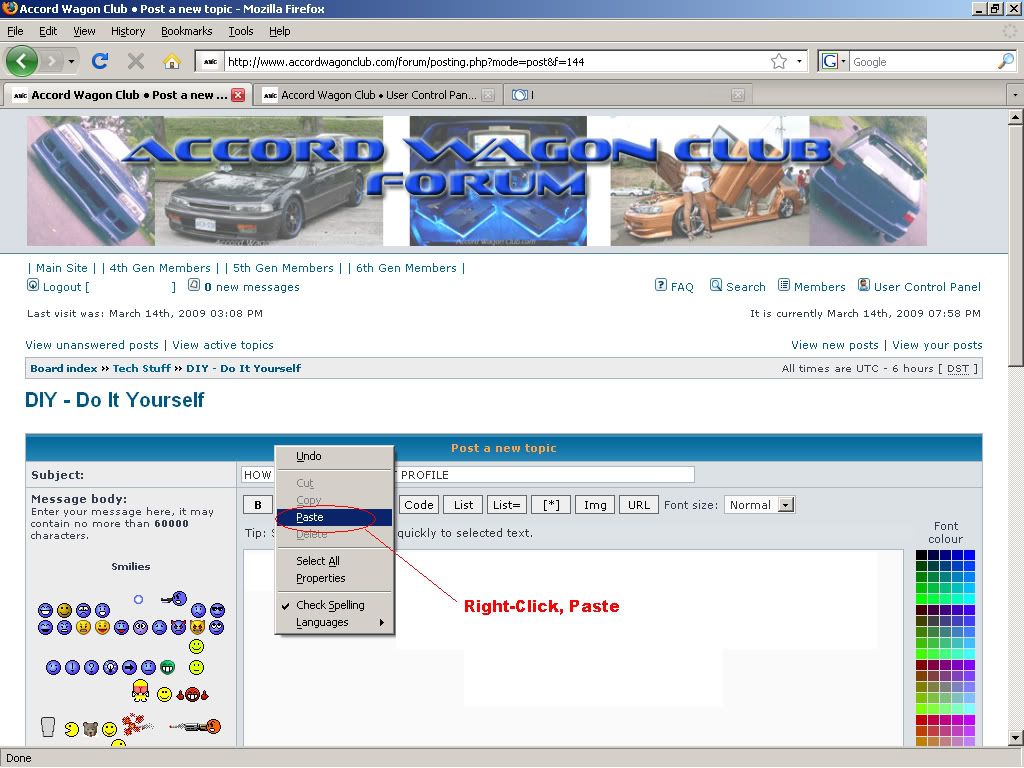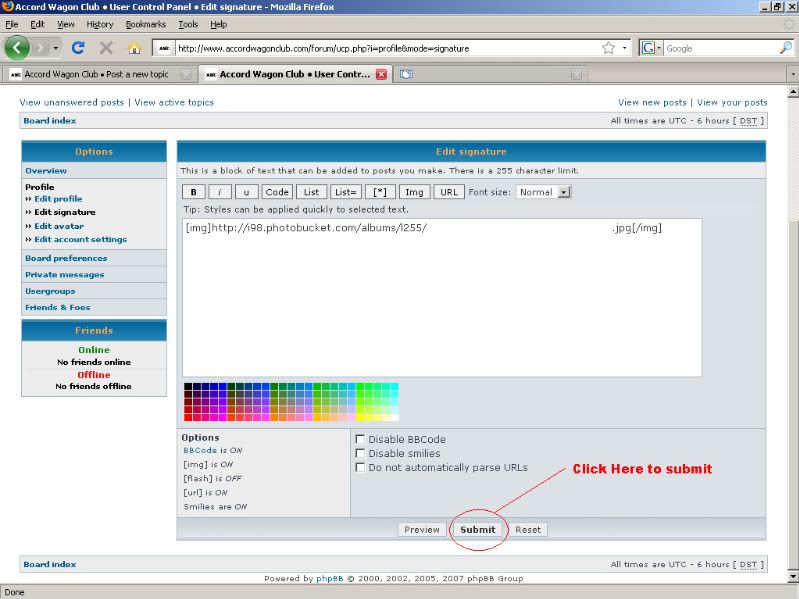 STEP 4
How to post a pic in you signature or avatar.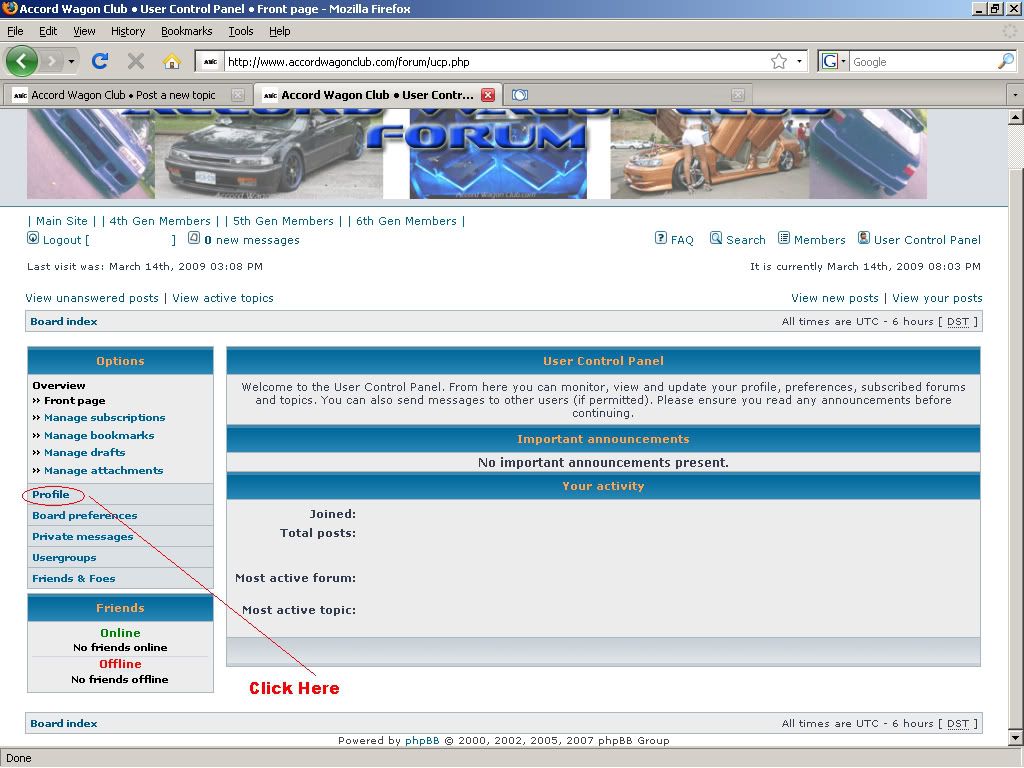 STEP 5
Posting pic in avatar.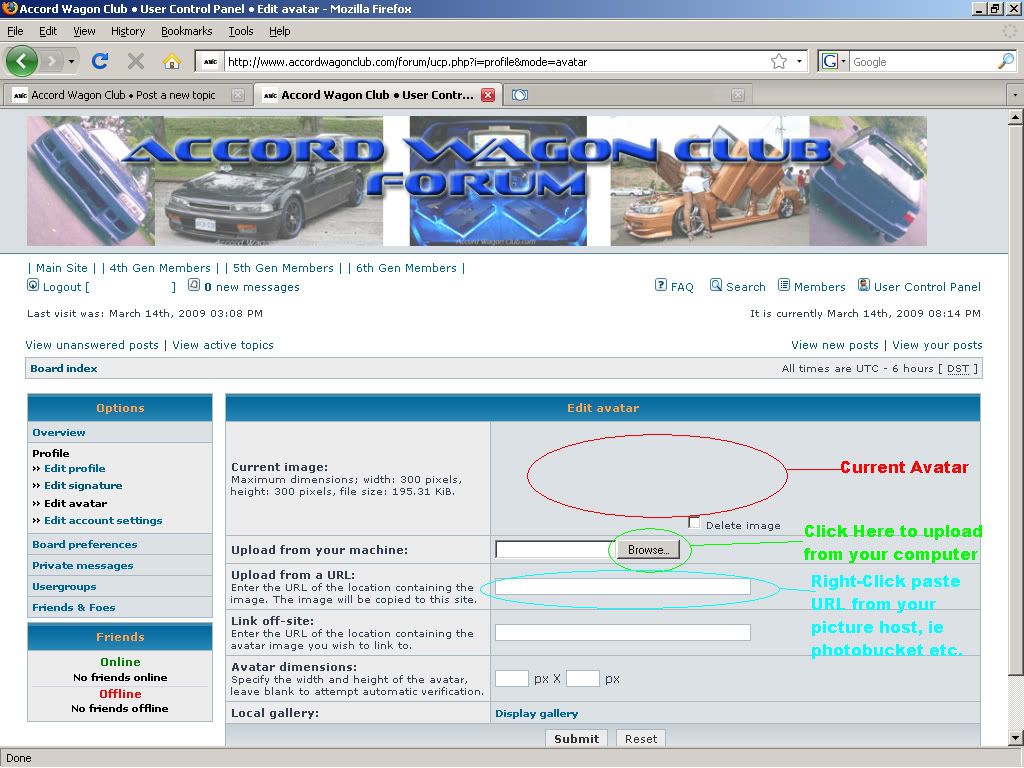 STEP 6
Posting pic in signature.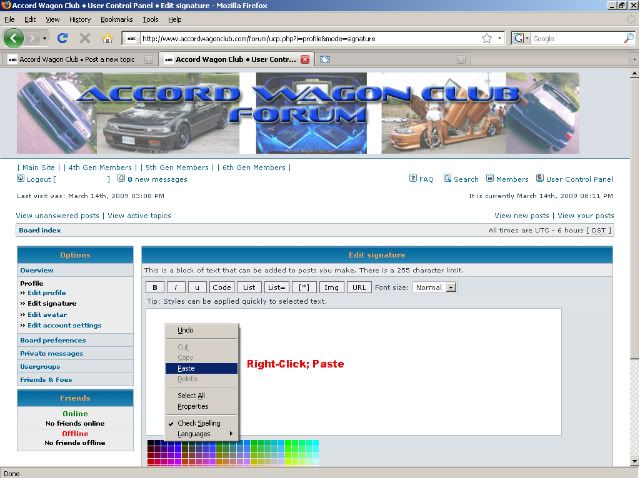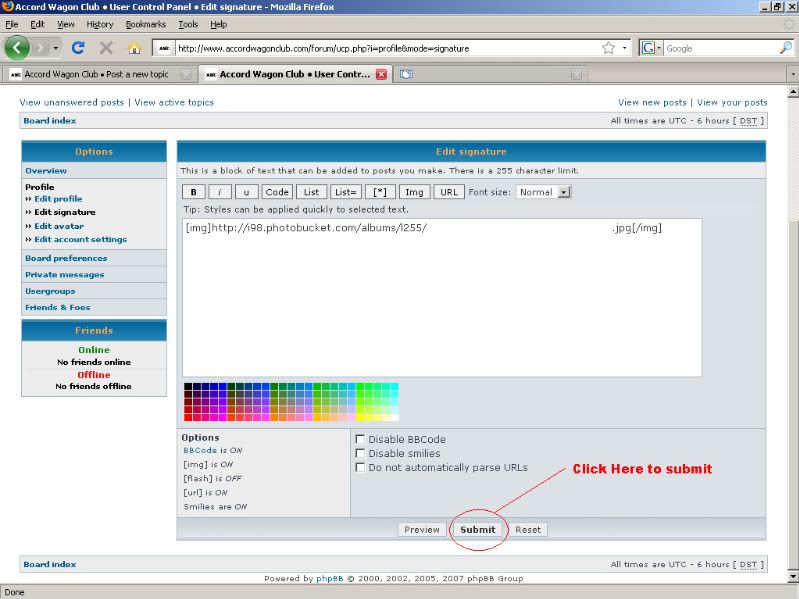 I hope this helps out new visitors to the site.