OK, so yeah, we got hit with 50cm this past weekend. Shite. It took my girlfriend and I two hours to shovel the driveway, the rear walkway, clean off and dislodge my truck and her car. Once we were done, the plow came by and gave us some more to finish. We also helped two neighbours after the plows went by. In total, it took us 2.5 hours.
Some guys car had been stuck there since 5:00am. Me and some other guys ended up digging and pushing him out at about 7:30pm.
Some people cross-country skiing own the street. Guess the other sled dogs were busy.
The car, still stuck after the plow went by. These snowbanks are from the last 2 days. The road and snow crews had come by Friday night before the snow started flying to clear the old ones (just as big).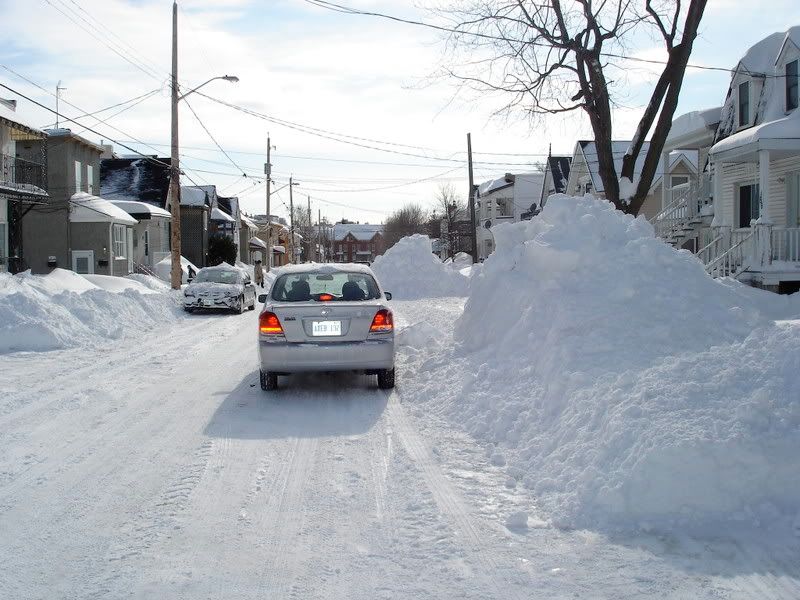 This season has seen a record snowfall. The last time was in 1970/71 were we received 444cm in total. We're just below that now and we're supposed to get more. This guys place in the burbs is a great example.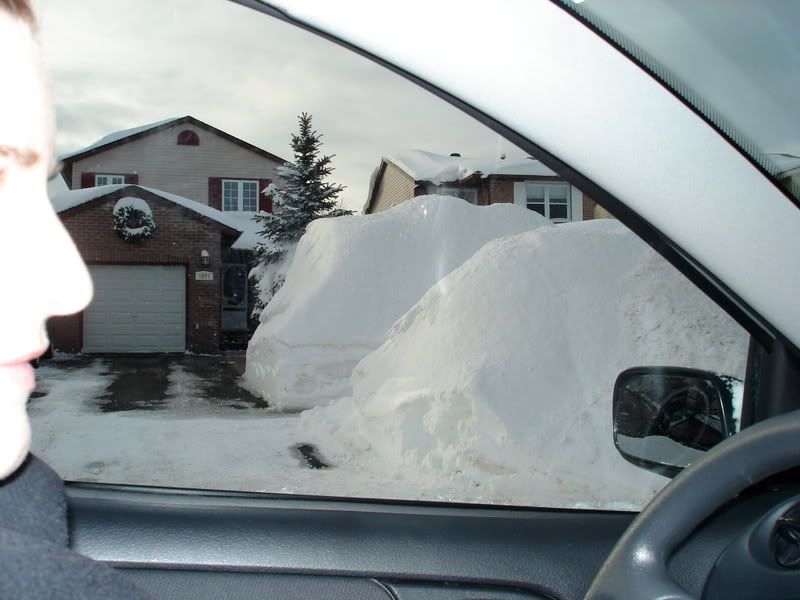 I'm so completely sick of winter. Last year, we had hardly anything. Snow didn't start falling until mid Jan.
I'm so glad I keep the wagon guarded from this crap.